When I originally considered what the rediscover series should be about, it was around writing about an album which I thought was great, but might have passed people by at the time. There are so many to choose from (which might indicate that my taste is somewhat different to everyone else) and I've tried to think about artists I love and want to share with you all. While I was pondering who to write about next, I noticed a friend on Twitter mentioning a band that I liked and decided that they could be my next subject. But which album should I go for? It was a tough choice, but after some contemplating I picked the one that I thought needed a bit of love and attention.
1995 saw the release of the fourth studio album by Scottish rockers Del Amitri entitled Twisted. Prior to this album the band had enjoyed some success with singles such as Kiss This Thing Goodbye and Always The Last To Know. They were known I guess for their melodic folk sound with lyrics which focused on mainly love and loss. The reason I have chosen this album to write about rather than one of the previous releases is that Twisted came with a change in sound, caused a change of line up and also features their biggest chart success to date with a throwaway song that lasts just two minutes, and which gave them a massive hit in America.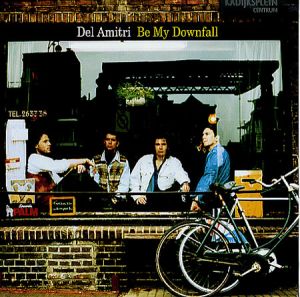 I first heard of the band when a mate at school played me some tracks from the Change Everything album. The whole premise of gentle, acoustic songs of longing must have appealed to my teenage sensibilities and I decided that I liked them and wanted to know more.  I went off and purchased the self-titled debut, Change Everything and Waking Hours and spent some time catching up on what I had been missing over the past few years. I loved Justin Currie's voice and being of the inclination that acoustic music was a thing of total beauty it sat very well with my current listening at that time. I was therefore very excited when I knew that a new album was due to be released.
That album turned out to be Twisted. As I was no longer playing catch-up, I enjoyed discovering the new tracks at the same time as everyone else. This album showed a new direction for the band as there was more emphasis on electric guitars than on the previous albums. The first single to be released was Here And Now, which peaked at 21 on the UK charts.  With great lyrics, it also has a more upbeat feel to it with a nice build up to the guitar break towards the end of the track.
Three further singles were released from the album: Tell Her This was a rather lovely little acoustic number which reminds me slightly of the earlier and very beautiful Be My Downfall; Driving With The Brakes On was one of the album tracks that harked back to their previous stylings, and was the highest charting single from this album in the UK, hitting number 18; Roll To Me gave the band their most commercially successful single in America. This is the one that people seem to remember as it peaked at number 10 on the Billboard Hot 100 chart. The video was also mildly amusing (or possibly a bit creepy!), featuring the band as babies being pushed around in prams in the sunshine.  At just over two minutes long, this was a pure and simple pop song, nothing more. I don't think this track was ever meant to be their biggest song, and I'm sure the band are not necessarily pleased that it is, but it goes to show that a straightforward formula of jolly, repetitive lyrics can drill down into the listeners psyche and stay there. I mean, I still know all the words now and can sing the whole song at the drop of a hat.
https://youtu.be/Hg-xk762M0Y
This album also marked the end of the band's current line up with guitarist David Cummings leaving at the end of their American tour in 1995 as he felt the touring would put a strain on her home life.  He would go on to be a successful screenwriter working with Paul Whitehouse on various projects.
Twisted came with a more electric sound to it which is why this album marked something of a change in their path.  Probably it was just a natural progression for them, but reading some old reviews of the album, it seems that some people felt they should have stuck to the acoustic folk feel that they had on their previous efforts.  I don't have a problem with artists trying to move onwards and bearing in mind this album gave them one of, if not their most recognisable song, is it really a bad thing to try to mix it up?  I think it was just a band trying to find their own sound and there's nothing wrong with that at all.
One thing that never really changes about the band is the overall feel attached to their music and their lyrics.  The themes of love, loss, frustration, longing etc are evident throughout their work and very much continue on this album, especially on tracks like It Might As Well Be You and It's Never Too Late To Be Alone. I played this album pretty much on repeat when I first bought it and still have many of the tracks on my playlists now. I do think though, that it possibly didn't get the attention that it deserved at the time and that it was never looked at for being much more than that single which is a great shame.  As a piece of work that represented various changes to the band, it should've got better recognition for at the very least the beautiful song-writing that it contains.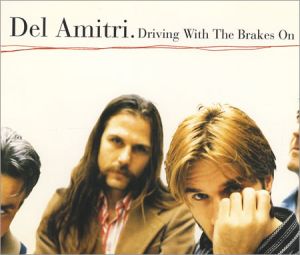 Del Amitri went on to release two further albums and were responsible for the 1998 Scottish World Cup song Don't Come Home Too Soon. A best-of album was also released that year entitled Hatful of Rain: The Best Of Del Amitri, which reached number 5 in the UK album chart. It included one new song - the very gorgeous Cry To Be Found. Justin Currie has since gone on to have a successful solo career, releasing three albums to date. Although the band never officially split up, they announced a UK reunion tour in 2014, which was well received.
So, why should you listen to this album? To be fair, you could actually listen to any of their albums as they are all pretty damn good. I chose Twisted because it was the first album of theirs that I purchased and experienced at its actual time of release. It very much represents a period in my life when I was discovering music and finding out what I liked to listen to and it remains an album that I revisit with genuine love. If you take it for what it is, a wonderful mix of brooding lyrics and great musicianship, then I think you should be able to find something within it that you will enjoy.  It may well be that track, but so what. At least you're listening and sometimes that's all that really matters.