RRP's Favourite Albums of 2015
First, a confession: 2015 has been a strange and vaguely disconnected year. It began in Hungary, shifted back to England, and ended in the realisation that I didn't have much of a clue about which new albums I'd actually managed to listen to since January. A severe income shortage resulted in missing out on (or not yet having enough time to quite figure out how I felt about) a host of releases that might otherwise have found their way into this final run-down. Some of those you might find pictured above, but not written about below.
That said, some elements of this list I knew all along: my #1 album, for example. It's not an uplifting album, and in a personally not altogether uplifting year perhaps not an obvious choice of companion, but I struggle to think of another album that's captivated and moved me in quite the same way in all my years of searching.
As for the rest? Well, you should give them all a go, but for the most part don't get too hung up on the placement, relative or absolute. I'm sure you can't believe I like A more than B, but you can be just as sure that to me this is not a very interesting observation: all these albums are wonderful in their own way. In my opinion, yes, but in my heart also, which is where this selection comes from. Please treat it kindly.
---
25 Marika Hackman - We Slept At Last
Released and listened to back in the first months of the year, We Slept At Last almost feels like something from a different lifetime altogether. Add to that its ghostly, ethereal atmosphere, symbolism, tragic heroines, tragic happenings, and you have a very unsettling beast, but one that you nonetheless can't resist getting just close enough to in the hope of feeling the sweet pain of a glancing blow.
24 Static in Verona - Odd Anthem
Given that I managed to review less than a handful of albums in the whole of 2015, and this was one of them, and given how blown away I was at the time, there should be no surprise to see Odd Anthem pop up here. Your first thought should be: how have I not heard this before? Your second thought should be: how fortunate am I to live in an age where artists will let you download this sort of anthemic music for free? Your third thought should be: actually, if I like it, maybe I should pay for it, so Rob Merz feels like making another one.
23 The Leisure Society - The Fine Art of Hanging On
In a world of music critics falling over themselves to say something impressive about important music, is it a dereliction of my duty as a writer to retreat, once again, to familiar ground? Or is it enough that I find Nick Hemming's way of combining a tune with its lyric so beguiling and exquisite that The Fine Art of Hanging On feels, to me at least, in my comfortable, white middle class western European environs, surrounded by wildlife and calm (as long as the neighbours have gone out), just as worthwhile, albeit for very different reasons.
Consider the birds…
https://youtu.be/270W2ZPElaU
22 Jemima Surrender - The Uninhabited World
Cheer up Jenny you'll soon be dead
Can't you make an effort for me dear?
Smart and sharp, Jemima Surrender's debut album The Uninhabited World revealed a band of wit with the songwriting and guitar-crunching chops (often in a 90s-indie style, if you'll pardon the over-used comparison) to more than back up the threats. The tracklisting reads like a roll-call of characters up to no good (Thomas Quick, Gentleman Jerk), those having no good done unto them (Sylvia, Jenny), and generally inauspicious-sounding events (Something Awful, The Cull, In Sickness). The overall result is as dark as it is glorious.
https://youtu.be/_P1xYIq94ng
21 The Maccabees - Marks To Prove It
Earning its place here as much as anything for the element of surprise, Marks To Prove It is a great example of how good things can happen to those with open minds. I'd previously associated The Maccabees with what is often (somewhat cruelly) known as landfill indie - a movement characterised by a dullness of tone, complexion and melody. Marks To Prove It, however, suffers from none of the above, rising from the morass with energy and verve.
https://youtu.be/E5iezedSefI
20 C Duncan - Architect
Let's hear it for the Mercury Prize, shall we? OK, so it took a FIFA-esque amount of time for BBC 6 Music to announce the complete shortlist, and by the end there was the somewhat unpleasant stench of a list selected mostly on the basis that it would all be palatable enough for that station's audience. Which is not a criticism of said audience - after all, I'm a proud member of the "6 Music is actually a pretty good station, all things considered" club. It was just a bit unexciting, is all.
It did, however, introduce me to C Duncan, for which I'm very grateful indeed. Architect is full of electro-acoustic atmosphere, all breathy vocals and gently undulating melodies. It's as unassuming as it is entrancing.
https://youtu.be/R15J_yfHJ8g
19 Jennie Vee - Spying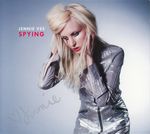 At the same time as playing bass for both Tamaryn and Courtney Love, Jennie Vee has assuredly been building a solo career. Early EPs and cover versions were followed in 2015 by her full length debut.
Spying - "inspired by love, heartbreak, NYC life and finding the light in the dark" - is the dream-pop-punk album you've probably forgotten you were waiting for these past 20 years or so. Hooks aplenty, and no excuse for not being carried along on the album's sheer verve if you ask me.
https://youtu.be/4–p7JL6MDo
18 Ezra Furman - Perpetual Motion People
What a perplexingly rewarding album we find in Perpetual Motion People! There are moments during Hour of Deepest Need when I'm reminded of listening to After The Gold Rush-era Neil Young for the first time, minus the divisive Young vocal. It's an outlier on an album of outliers: irrepressible brass stabs pop up here and there; sax plays a surprisingly big role; doo-wop is occasionally deployed as a deterrent. It's hard to know what to make of it, but perhaps the best advice you could ever give anyone listening to something for the first time comes in the opening lines of Ordinary Life:
I'm sick of this record already
let's wreck all the preconceived notions we bring to it
check all the baggage or better yet burn it
and start all over again
https://youtu.be/fvfI6Q5WFT0
17 Pinkshinyultrablast - Everything Else Matters
While listening to Everything Else Matters for this end of year review there was a moment near the beginning of Metamorphosis when my media played wigged out and embarked on an infinite loop of a few bars. Crescendo / fade / crescendo / fade… So beat-perfect was the cut it took me a surprisingly long time to remember that something was up. Now, that probably tells you something about my pre-lunch focus levels, but it's also a mark of how Everything Else Matters is more about the flow between ethereal dream-pop and hard-hitting walls of guitar and the thrill of cutting between the two, than it is about hits and killer hooks. You can't just dip a toe into this plunge pool and hope to be invigorated, but immerse yourself and you'll be rewarded.
https://youtu.be/z-cISmtXk1M
16 Torres - Sprinter
Mackenzie Scott's second album is (auto)biographical, intense, and utterly compelling. Just don't call it confessional.
Sprinter hits you with quiet, devastating blows, as on Ferris Wheel and the laying bare of closing track The Exchange, but also fights with the beauty of rage and a 90s guitar on New Skin and the title track.
https://youtu.be/H6SIw30IOt8
15 Annalibera - Nevermind I Love You
That Nevermind I Love You contains a good deal of emotional and musical depth should not surprise: singer Anna Gebhardt grew up around folk music, studied classical, and for a time was in a relationship with guitarist Ryan Stier. Bloom is their post-breakup song, while Black Cat White Cat takes in homesickness and the corresponding guilt of being away. Proving once again the power of the personal connection, it came at a time when I was ready to return to England, ready to start again. I've carried it in my heart ever since.
It's about how we say, Let's not deal with our bullshit. Let's stay safe and keep doing this the wrong way because we're scared, okay? Because I can just say I love you and we feel better for a second.Anna Gebhardt
https://youtu.be/tqV0H3InQRs
14 The Lonely Wild - Chasing White Light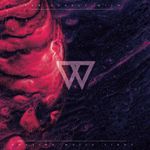 You can download "An Introduction to The Lonely Wild" from Noisetrade. There, it suggests the band as being:
For Fans Of: Arcade Fire, Lord Huron, Calexico, Fleet Foxes, Ennio Morricone
If you can imagine Arcade Fire without some of the Glee school theatrics, Calexico with hearts of darkness, and a tilting Ennio Morricone then you more or less have it. Recorded with John Vanderslice guiding the band through a more fluidly developing recording process than on debut album The Sun As It Comes, Chasing White Light is the americana your soul has been crying out for.
https://youtu.be/-aJBOhg34uI
13 Hooton Tennis Club - Highest Point in Cliff Town
I don't really want to play "hey, d'ya know who this reminds me of?", but let's just agree on Pavement meets Teenage Fanclub for this one. Except the strange thing is, there isn't one era of TFC that Highest Point in Cliff Town particularly feels like so much as a general feeling. Or perhaps it's the sense that they've cut their sound from the same power-pop cloth, even if they've fashioned a more raucous, reckless garment from it.
https://youtu.be/kBZ47Ifz4cQ
12 Lisa Alma - Sweater
If Club 8 (spoiler alert: see below…) are the party inside the white walls and glass of a modernist house overlooking the sea, Sweater is the grass in the wind and the swirling sand outside. Its beauty, eerily silent when observed from the home's sleek interior, can only be felt by stepping outside and drinking in the sounds, the smells, the exfoliating feel of the grains.
Perhaps you feel that offers no true explanation of the album. Perhaps you should give it a go and report back.
https://youtu.be/vPovZoeMCbI
11 Joanna Gruesome - Peanut Butter
If I missed this on its release it's perhaps because when I'd listened to Joanna Gruesome in the past I hadn't managed to get through the scuzz and the fuzz to the sweetness that lies beneath. Encouraged by a friend to give Peanut Butter a go, I heard instantly what I'd failed to spot before, namely a super-abundance of silver linings in the Joanna Gruesome clouds. Like Club 8's Pleasure, Peanut Butter is short enough to be a lingering EP, but as an album its a short sharp indie-pop high.
https://youtu.be/9E4lSF9IrRs
10 Susanne Sundfør - Ten Love Songs
Half way through Ten Love Songs, the ten-minute Memorial appears. It starts out all ballady, teetering between 80s power ballads you love and 80s power ballads you love, but only ironically. It then has a dangerously lingering glance over at musical theatre, and spends several minutes indulging in romanticism, before remembering what it came in for and closing out with more of its opening melody. It is the most unexpectedly brilliant delight of the year.
In its own way it encapsulates what makes Ten Love Songs so gloriously enriching, so completely enjoyable. This is pop done big, done right, never more so than on euroelectropop single of the year, Fade Away.
https://youtu.be/PS9xLhn-1vw
9 Stornoway - Bonxie
If Club 8 are… if Lisa Alma is… (see below, see above…) then Bonxie is the naturalist striding with full-hearted joy through the landscape, charting the movements and patterns of the indigenous wildlife. Bucolic indie-folk with sweet lyrics, a knitted sweater and a penchant for David Attenborough homage, and what's not to like about that? From opening track Between The Saltmarsh And The Sea, replete with foghorn into synth chord intro, all the way through to Love Song Of The Beta Male, Bonxie is pure delight.
https://youtu.be/gTN1L-eyUAk
8 Michael Price - Entanglement
File under: Modern Classical. Except don't: file under transporting modern music, or don't even file at all. Just keep it out front where you can see it, play regularly, and cherish every note. When your friends pop over for a soiree and enquire about it, tell them it's by the bloke who did the Sherlock theme. How much of the rest you want to share is entirely up to you.
If my friends ask, I'll tell them that the announcement you can just about make out at the beginning of Budapest was recorded one morning on Metro Line 1, at Bajcsy-Zsilinszky út station. It's an announcement I've heard hundreds of times; knowing it was a part of the inspiration behind the music it prefaces adds so much personal resonance with the music and only makes me love Entanglement all the more.
7 The Unthanks - Mount The Air
Music serves many masters, performing a multitude of duties for them all: for some, rebellion; for others, validation. From the thrilling calm of The Unthanks there comes a tantalising glimpse of other worlds, of stories become real, legends transformed into fact. Above all, there's the opportunity to listen to awe-inspiring harmonies and melodies, and exquisite story-telling and to never once have to feel guilty that you found it in the section marked Folk.
https://youtu.be/w6EIFD80f90
6 Courtney Barnett - Sometimes I Sit And Think, And Sometimes I Just Sit
You don't get Courtney Barnett. I get that. You don't see what the fuss is about. I get that, too. You don't like her voice, and the music's not all that, so why exactly is everyone going nuts for her?
That, I can't say. I can say where my love comes from, though: it could be the lyrics, it could be the attitude, or even a combination of the two: smart and knowing, arch and self-deprecating, not so much a stream of consciousness as a carefully laid brick wall. Each barb, whether it's directed in or out, pricks something or someone; each word plays games of its own design. It's a document of sorts, written in the razor-sharp observations of a drifter's mind.
https://youtu.be/o-nr1nNC3ds
5 Club 8 - Pleasure
Recently, a photograph of a young chap holding a Nevermind LP did the rounds, the supposed sucker punch being that the money chasing baby and the young man were one and the same. "Do you feel old?" it asks. Well, no, not really. I mean I do, but for entirely unrelated reasons like not being able to turn on a sixpence, or drink, sleep and work in the same 24-hour period.
Realising that Club 8 began 20 years ago, however, somehow did make me sigh for lost youth. Perhaps it's because unlike Nirvana, whose impact on my life is mostly limited to a single incident memorable for its co-incidental timing, Club 8 is more like a good friend I've known for years without ever truly noticing that we've grown old together. Recording for Sweden's wonderful Labrador Records, Karolina Komstedt and Johan Angergård have now released 9 albums. Their latest, Pleasure, serves up more of the cool slickness heard on Above The City, and doesn't waste an electropop beat or a drop of Martini over its perfectly realised 24 minutes.
Angergård said of the album -
Pleasure reflects love and sexuality, and things that are supposed to be pleasurable but come with anxiety, too-high hopes, or unmet longings. The record is about wanting things to be something that it will not be and it's very difficult for another person to live up to this.
One of the joys of growing old together without realising is the absence of that sort of anxiety - instead you get the comfort and joy of seeing someone again after, wait how long has it been?
https://youtu.be/IZJpLEXUnbs
4 Belle and Sebastian - Girls in Peacetime Want To Dance
There aren't many bands left from my first decade of musical love. Not ones that have stayed the course, anyway. But as a cavalcade of early 90s indie crests reunion hill preparing to charge - merchandise for lances, reissues and sold-out tour ticket stubs as a shield - Stuart Murdoch and friends just turned away and went their own way once more. But they've gone disco too late! But it's half-hearted!
But it's great fun, and I'll sing along if that's ok with you. And I'll fall in love with the unselfconsciousness of Play For Today and The Party Line, and the shifting signatures of The Everlasting Muse, before slipping into something a little more melancholic for The Cat With The Cream and one of the year's finest closing tracks, Today (This Army's For Peace).
https://youtu.be/n-3sluZGTzk
3 Cheatahs - Mythologies
Reverse engineering the decades-old shoegazing template, with their second album Cheatahs fashioned a deconstructed noise-pop flying carpet and set off on a on a journey through a cubist cosmos to a place that's full of stars. It's a one-way ticket, but figuring out the best way to hitch back is all part of the thrill of an album that wasn't afraid to mix the strange with the straightforward or air its pretensions amid its reverb.
2 Public Service Broadcasting - The Race For Space
Public Service Broadcasting's debut album Inform - Educate - Entertain was a wonderful illustration of what can happen when you have a great idea and the determination and concentration to do it justice. The work you need to look to in order to understand the genesis of The Race For Space, however, is The War Room EP. Where the album took its library of spoken-word snippets from all over, The War Room was focused on a single theme, J Willgoose Esq and Wrigglesworth creating an auditory narrative around fragments from the BFI's archive of wartime propaganda films. Videos for the EPs tracks were taken from the same archive, and the result was a thematically coherent set of audiovisuals that were both rousing and touching, connecting word and deed, music and thought.
The Race For Space, then, is a continuation of that work on The War Room, again using the BFI archive, this time to chart the story of man's quest for the stars. It's a concept album, but one that rises above the limitations of the form. It seems a strange term to apply, rather like describing popular history and science accounts as concept books. When you listen to it start to finish, you are taken on a magical ride into the past, to the dawn of the space age, through the highs and lows, the nervous uncertainty, the euphoria, the fear and glory. And at no point during this journey does the music feel the need to push itself at you: the musical patterns are the perfect soundtrack to the stories of the characters, who come and go, each playing their part in a tale that has been told a thousand times but rarely with this clarity or wonder.
1 Sufjan Stevens - Carrie & Lowell
Whereas The Race For Space tells a tale of humankind through great scientific achievement, grand gestures and rhetoric, Carrie & Lowell tells universal truths from the opposite end of the scale. Small gestures, discrete memories, and moments of familiarity all come together in an album of remarkable emotional openness and honesty. Leaving the experimentation of his recent work behind, and the 50 states project before that, here Stevens uses the death of his mother in 2012 as inspiration for 11 tracks so gossamer they occasionally threaten to dissipate altogether. With just his gentle vocal, the merest of instrumentation, and the occasional background thrum of gentle electronica, he recalls incidents ("When I was three, three maybe four, she left us at that video store"), places (Eugene) and people, inevitably centering on Carrie, his mother, and his step-father Lowell.
It's not an easy listen, save for the loving beauty of the melodies and Sufjan's double-tracked vocal. Fourth of July closes with the repeated refrain and gut-punch of "we're all going to die", delivered not in despair, or as melodrama, but as mere observation. On The Only Thing he considers suicide. John My Beloved, meanwhile, is the single most affecting piece of music I've heard in a long while. Over nothing much by way of instrumentation, we get the most perfectly delivered final line, where even the minimal backing falls away suddenly.
There's only a shadow of me; in a matter of speaking I'm dead
If writing about music really is like dancing about architecture, then trying to recount lives through lyric and song rather than solid paragraphs of text ought to be equally redundant. Carrie & Lowell shows that to be not the case. Whatever music is to humans, whatever it does to our brains, and no matter the painful memories it can evoke: catharsis is never far away.
https://youtu.be/wVZUBMUekck