Albums Of The Year - 2015
It's been a big year for new music and I think I can safely say that I have bought more albums this year than in previous. So, when I considered how to approach my top albums of 2015, I decided to do a bit of reading of the big music magazines and websites first of all to see what they had to say for themselves. It was a varied bunch, including lots of albums I hadn't even heard of, but there were also certain trends running throughout. Never one to stick with the norm though, I've gone for a slightly off-centre route to get to my favourites.
Looking back over this year's music, what I'm compiling my list based on are the albums I bought and have listened to on a regular basis rather than just the once. I would prefer to try and give a more rounded opinion rather than just say that I bought the record cos everyone else did. And there have certainly been a fair few albums that I've purchased and only listened to once so far. I didn't think it would be fair to just join the crowd and say this is brilliant because a review gave it 5 stars elsewhere. That's just not me.
I am nothing if not honest, so my list focuses on the albums that have got well and truly under my skin. The ones I can't stop playing and want other people to love too. Here goes…
5. Squeeze – Cradle to the Grave
It may not be everyone's choice of a top album of the year, but seeing as it had taken Squeeze 17 years since their last studio album to release some brand new material, I felt it should be on the list somewhere. Cradle to the Grave is a collection of new and original songs which was born out of the TV series of the same name. The wonderful song writing skills of Difford and Tilbrook are firmly found here and it's quintessentially and most definitely Squeeze. Recommended.
Essential tracks: Cradle to the Grave
https://youtu.be/RBBiOTkPmu8
4. Mark Morriss – The Taste of Mark Morriss
In the same vain as my number 3 album, I'm sure those who know me would have predicted that Mr Morriss would make an appearance in my top albums list. His third studio release, The Taste of Mark Morriss is indeed just as the title suggests. It's an album of cover versions based on the songs that have not only inspired him, but also those that have helped to shape the direction in which his career in music has taken. But it's not just a plain and simple covers album, oh no. It's something a little bit more than that and comes with the added instruction that it should be played loudly. On a yacht. Read a full review of the album here.
Essential tracks:
Souvenir
Lucretia (My Reflection)
Love Comes Quickly
https://youtu.be/p8Zt8hMl-No
3. Thee Cee Cees – Solution Songs
Being the massive fan of The Bluetones that I am, when I heard that guitarist Adam Devlin was part of a new band (and a political one to boot) I knew that I would probably like what they had to say. And I wasn't wrong. With an amazing line up of great musicians such as Chris T-T and Billy Brentford, this is a gorgeous sounding album full of cracking tunes with a clear message. You can read a full review of the album here.
Essential tracks:
https://youtu.be/TEOQC7ElQuY
2. Public Service Broadcasting – The Race for Space
Again this was another album that I picked up to see what all the hype was about. Someone had been trying to get me to listen to the band a few years ago, but their description was so bad that I thought "well that sounds like a load of old rubbish", so I didn't bother. Jump to this year and I decided to give it a listen and bought The Race for Space.
I have to say that on the first listen I wasn't that taken in, but I gave it time and after a couple of listens I finally got it. The concept, the use of the broadcasts, the music, it all makes sense and I thoroughly enjoy listening to it. So much so, that I am off to see them in concert next year and am very much looking forward to experiencing this live.
Essential tracks:
https://youtu.be/wY-kAnvOY80
1. Tame Impala – Currents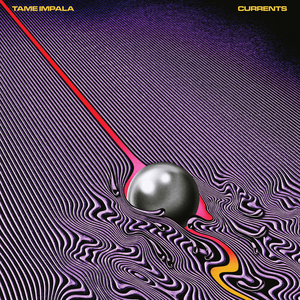 My top album of this year is Currents by Australian band Tame Impala. I wasn't very aware of the previous releases and didn't actually know that much about the band to be honest. I say band, it's really just Kevin Parker who wrote, performed, recorded and produced the whole album himself.
I heard a lot of talk about the album when some of the tracks were made available before the actual album release so I decided to see what all the fuss was about. What I have found is basically an album that I cannot stop playing. And I mean cannot stop. In fact, I have it on in the background now while I'm writing this and it has been on constantly for the last few days on a loop. You could say I am mildly obsessed with it.
I think not having any sort of attachment to the previous albums has meant that I can listen to the record and just appreciate it for what it is. And what it is for me is the future. It's a beautifully produced and constructed album and I can feel the labour of love that Kevin has put into making it. It's probably what you would class as dance orientated music as it features a greater amount of synthesizers rather than guitars (which are on the previous albums) and for me this fits perfectly with the feel of the album and the themes that are running through it. Lyrically it's spot on and although there are a couple of tracks that I don't really get (Nangs and Past Life), it's still an extremely strong piece of work and is highly, highly recommended.
Essential tracks:
Let it Happen
The Moment
The Less I Know the Better
https://youtu.be/pFptt7Cargc
Albums bubbling under
Gaz Coombes - Matador
Richard Hawley - Hollow Meadows
Frank Turner - Positive Songs for Negative People
Wilco - Star Wars
The Decemberists - What a Terrible World, What a Beautiful World