Feeder - Comfort in Sound
I was quite surprised when a friend of mine asked me to write a piece on a band that he likes. Actually, I was a bit chuffed to be honest, but then I had to have a think and consider which album I would write about. That was the tough bit. The band in question is one that we both share a love for and discuss every now and again. Let's just hope I've made the right choice and can do the album justice. Here goes.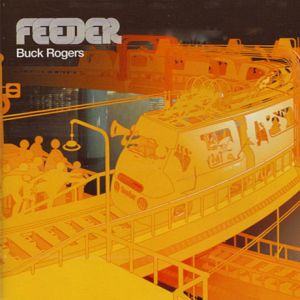 In 2001 a film called Behind Enemy Lines was released. You might remember it. It had Owen Wilson and Gene Hackman in it and was about a naval pilot who was shot down over Bosnia and had to find a way home. Okay, but what has this got to do with music I hear you ask? Well, there was a song in the film called Buck Rogers which was by a band called Feeder. I'd never really heard of them before, but I quite liked the track and thought I'd look into them a bit further.
In the early days Feeder were a band that weren't really that well known commercially, but they had something of a cult following with their fanbase.  Their first full length album was Polythene which was released in 1997 and was a grunge, alt rock affair. Their next two albums would continue with this same sound.  Despite rave reviews from critics, Polythene only charted at number 65 in the UK and would become their lowest charting album. However, the fans loved it and this led to them getting a main stage appearance at the Reading festival that same year.  It was the release of Buck Rogers that gave them their first top ten UK single when the album Echo Park came out in 2001 and brought them more into the mainstream.
The album is a journey for both the band and the listener
The time that I heard this single was probably some point in 2002 and as I was looking into the band, they happened to have a new album coming out. That album was called Comfort In Sound and was released in October of that year. This album showed a change in both direction and in sound for the band which was ultimately due to the tragic loss of their drummer Jon Lee who took his own life in January 2002. The album represents the pain and the grief of losing their friend and the moving on that the surviving members went through in their decision to continue as a band.
The first single to come out was Come Back Around which preceded the actual album release. It's quite a catchy track, but with a hard edge to it and some loud guitar thrown in for good measure.
https://youtu.be/Are9RQn5IBw
Three more singles followed: Just The Way I'm Feeling, Forget About Tomorrow and Find The Colour. The band scored their second UK top ten single with Just The Way I'm Feeling and the album reached number six on the UK album chart and then spent a run of 36 weeks on the weekly top 75 album chart.
This album is their most intimate to date, with the heartfelt lyrics of Grant Nicholas showing his struggle to come to terms with the loss of his friend. I read that Grant and bassist Taka Hirose had some doubts about continuing as a band, but Jon's family urged them to keep going. They recruited drummer Mark Richardson formerly of Skunk Anansie to join them and went off to produce what would become Comfort in Sound.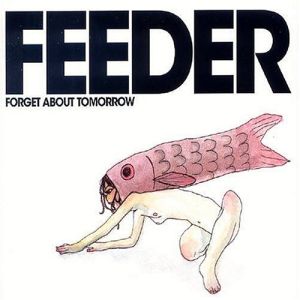 The album is a journey for both the band and the listener as it jumps from track to track and from orchestral moments featuring wonderful string arrangements to the punk/pop sounding heavy guitars that the band were more known for previously. The gorgeous Forget About Tomorrow is possibly the main focus of the album with its epic sound and heartbreaking lyrics. Elsewhere we have the massively distorted Godzilla which is heavy going with vocals which almost sound like screaming at times. The album closes with the track Moonshine which I think is a fitting end for this record as it feels to me like a slow breath out after everything that has gone before.
https://youtu.be/QJepKnxhK0g
This album possibly could have become something of a tawdry effort of sentimentality, but the refined and intelligent lyrics of Grant Nicholas ensure that this doesn't happen. I think those listeners who take the album as it comes will appreciate the sincere meaning that this record represents and see that after everything that was endured, they have come out the other side stronger. The follow up album Pushing The Senses is a continuation of that strength and showed that the band would become a name to be recognised in amongst the big players.
I would recommend checking out Comfort In Sound and that you undertake the journey yourselves to get an understanding of what Feeder are about and what they have to offer. There's definitely a lot to like on this and their other albums too.