I want to love you forever
I want to be your best friend.
Simple truths, stated simply. Played easily, played naturally. Easy to love, easy to recommend.
Lyfe is taken from Silverbird's forthcoming album Pureland. Silverbird was founded when Tim Barr, a member of Lana Del Rey's backing band, got together with English producer Kristopher Harris. Joined by Corey Davis on bass, Dan Whaley on lead guitar and Jacob Schuab on drums, Silverbird released a debut EP Surface Life in May 2014.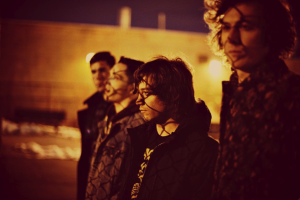 Pureland is out on September 18th 2015.
Links