Annalibera - Love in a Recession
Love in a Recession is the first track from Annalibera since the release of their rightfully acclaimed and stunning debut album Nevermind I love You. The 3-track EP, L.I.A.R., was recorded during the album sessions, and while it shares a sound and vision with the album material, through Anna Gebhardt's wonderful vocals and lyrical themes, it swaps some of the album's lush dream-pop sonics for country-twinged acoustic folk. Slide guitars over swirling guitars, in other words. It is, however, every bit as wonderful as its predecessor.
L.I.A.R. is out on June 16th.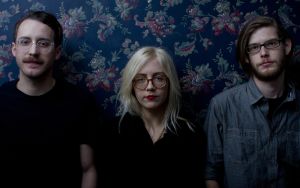 Links